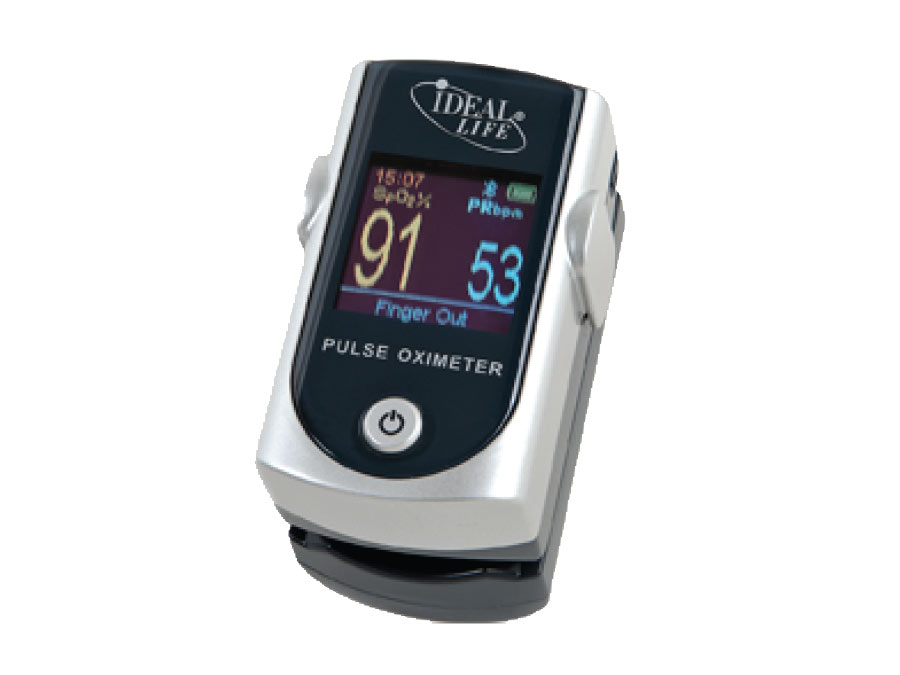 Through the IDEAL LIFE web based application, information can tracked, trended and analyzed to better assist in long term health management.
SCHEDULE A DEMO TODAY
Item Details
Easy To Use
Does not require a PC
Real-time reporting of information
Two way communication built in*
Description
The IDEAL LIFE SpO2 Manager™ allows for convenient measuring of a user's oxygen saturation and heart rate. The elegant, compact and small design makes it easy to carry and store. This innovative device autom atically and wirelessly communicates readings to a personal computer without the need for cumbersome wires or manual data entry.
The fingertip pulse oximeter from aIDEAL LIFE ensures convenient and timely communication between users and their healthcare team.