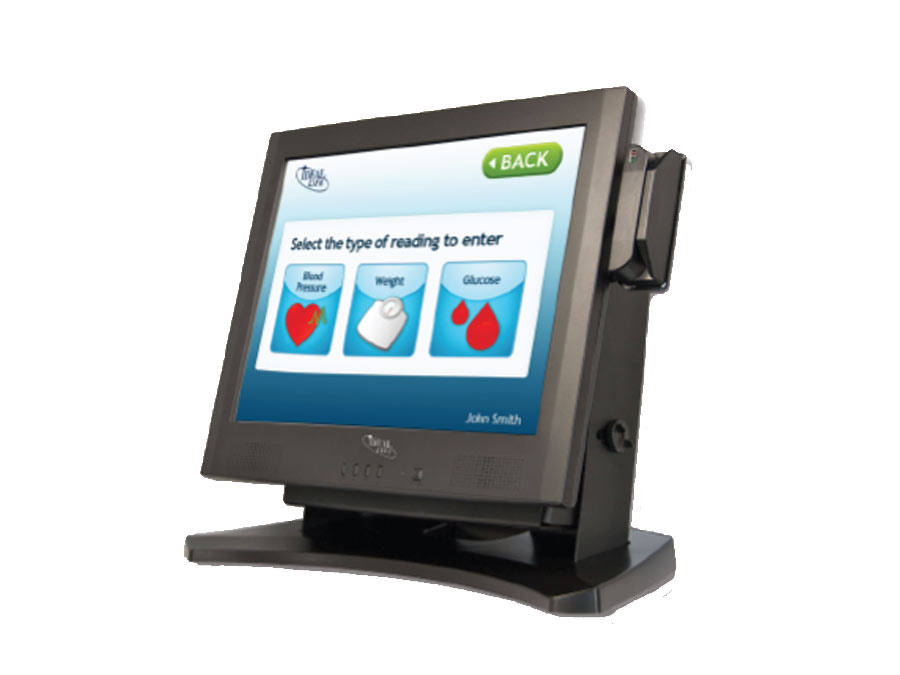 The IDEAL LIFE Kiosk facilitates two-way communication between consumers and providers of health and wellness programs in a user-friendly manner.
SCHEDULE A DEMO TODAY
In the Community
Easy To Use
Unlimited Users
Real-time reporting of information
Secure and Reliable
Simple Implementation
Description
The IDEAL LIFE Interactive Kiosk™ is an elegant and uniquely designed multi-user tool to allow for quick and easy communication of health readings and timely access to health related information. Fully integrated to the IDEAL LIFE Information Management Platform™, the IDEAL LIFE Kiosk offers a unique opportunity to capture health and wellness information remotely, while communicating efficiently with patients, members and consumers across various communal settings such as: gyms, community centers, libraries, schools, employer facilities, living centers, health clinics, physician offices and more.